1 mars, 2015
Grand hotell!
"Best puppy of the year 2014"  Titti hade nominerats till att få delta då hon blev BIS 2:a på My dog i Göteborg förra året! En lite annorlunda tillställning där man tävlar en mot en tills det till slut bara finns en kvar. Hundarna visas uppe på stora scenen. Det är fullt med publik nedanför som studerar allt man gör och stålkastarna är många. Det fikas och musas på delikatesser såsom mini semlor, kakor, varma scones med marmelad mm.  i Grand Hotells vinterträdgård!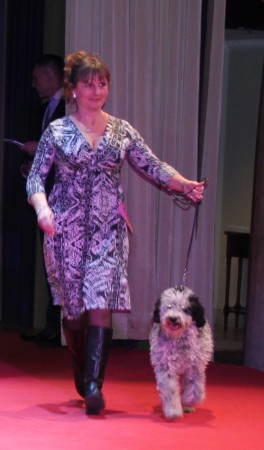 Som tur är så är det tillåtet med mutor här! ;-)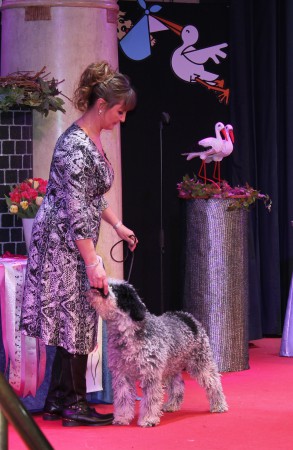 Men när domaren tittar så gäller det att vara klar och stilla.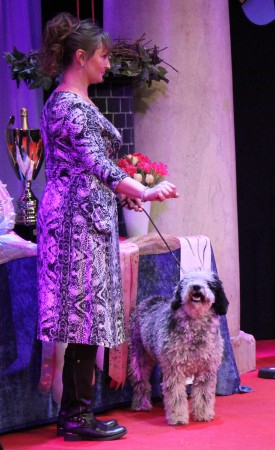 Lite spring klarade vi också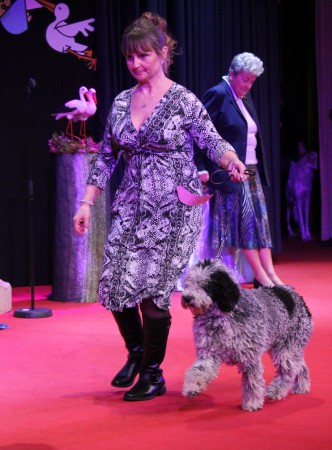 Marina Reuterswärd från STOKK delade ut priserna och Titti var mycket nyfiken på vad hon fått!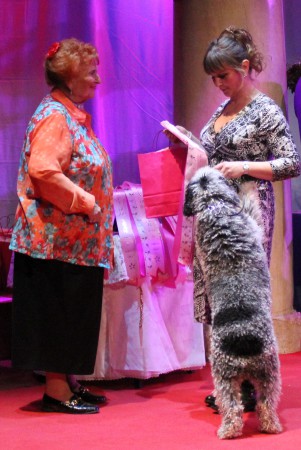 Så här fina priser fanns i den rosa påsen!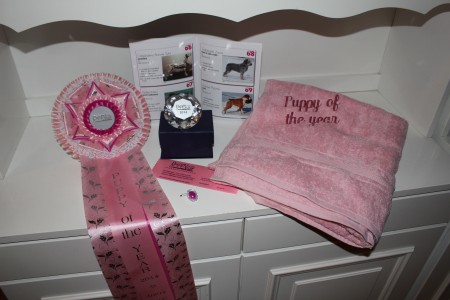 Hemma igen och lika lycklig här. Underbara Titti!